Hi everyone,
Here it my interpretation of the latest How Much is Too Much Challenge.
The challenge is to do a layout about thankfulness. (any aspect)
plus...
3 foam embellishments
4 colors of
cardstock
5 buttons
6 stickers (non-alphabet)
I love these challenges for some reason. They are very fun and challenging! This so far, was the easiest challenge for me. It came together really well and allowed me to use things that I previously had not been able to.
I decided to use the photos of my grandparents together. Although I have spent more time with my father's parents, I am very glad to have two awesome sets of grandparents. They are always there for everyone and are super cute!
Now, in terms of the criteria, here is what I used...
3 foam embellishments-
I was going to give these flowers to Tory for Christmas but decided instead to give her some more orange flowers because anyone who has ever looked at her pages knows she is OCD about orange. So instead, I kept these awesome flowers for my layout.
4 colors of
cardstock-

The background is blue card stock, I matted two pictures with purple and green cardstock and I matted the smile sticker with brown cardstock.
5 buttons-
I went with 6 stickers because it looked better with this layout than 5. I like keeping things balanced.
6 stickers (non-alphabet)-
This was quite the challenge. I ended up using sticker borders that I received in an 8x8 family pack. Due to the fact that each sticker was only 8 inches long, I actually used two stickers for each border. Then, I used a smile sticker from the same set to highlight my grandparents hilarious non-smiling photo. My final sticker that qualifies was from a Creative Memories heritage set. It is a quote about how great grandparents are. I also used alphabet stickers from the same set but obviously those do not count for this challenge.
This layout is also being used for the 2SF sketch for November.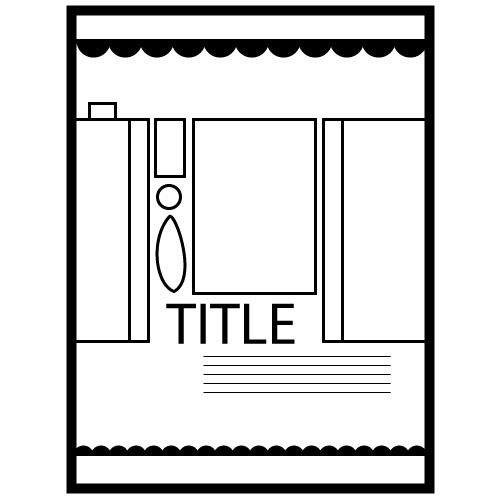 Overall, I love it!
**Kelly**